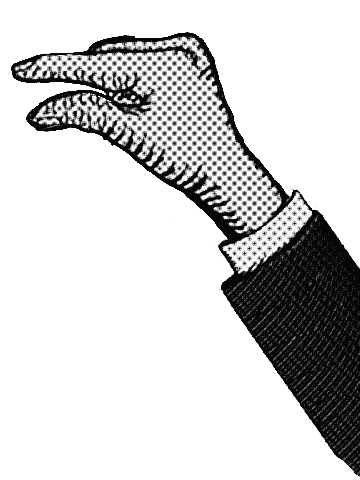 In short:
Approach: Motivating a client to take actions in his own life.
Time investment: 18 hours a week
Costs: 100-500 euro
Resources: design software, drawing tools and a printer
Element for success: Positivity, creativity ans accesibility
score:
0
Creativity :

0

Feasibility :

0

Result :

0

Total :

0
The Gazette was born out of confinement. Our idea was to keep in touch with the Housing First tenants even though we could no longer see each other. It was a way to show special attention for each person, to be positive (especially not to talk about COVID!), to bring up topics for societal reflection and to allow reflection in people. Secondly, we hoped that the tenants would participate with us in the drafting. The first feedback from tenants was very positive after the publication of the first Gazette. So, we have decided to continue publishing it.
What can I read in 'The Gazette'?
It's something you can read directly, or later, or not at all. For the public we work with (some have mental health problem), this is very important. You can leave it on your bedside table and take it later, when you want. The articles are intended to be positive, focusing on the notion of "recovery". The goal is to show all the possible things that exist and that can come out of your daily life. Also, some articles are co-constructed with tenants. For example, an interview with a "peer" worker was done by a tenant Articles also allow us to transmit news about our existing workshops.
How is the Gazette made?
After the first lockdown, this summer, we were able to discuss this Gazette with some people, and we made connections with talents that they might have. . Very quickly, some people wanted to participate in the development of the Gazette with us.
The Gazette looks good and you really want to have it. That is because all articles includes interesting illustrations. Because of the Gazette, we heard requests from tenants to create a drawing workshop. So, each article in the Gazette is illustrated by a drawing of a tenant or a worker. We could not reject this quesion, and nowadays every article is illustrated by ans tenant or a social worker. Since the start of this adventure, 13 people have participated in the creation of the Gazettes, including 6 Housing First tenants. The newspaper is sent every two months by post to 50 people and delivered by hand to 100 others in Brussels.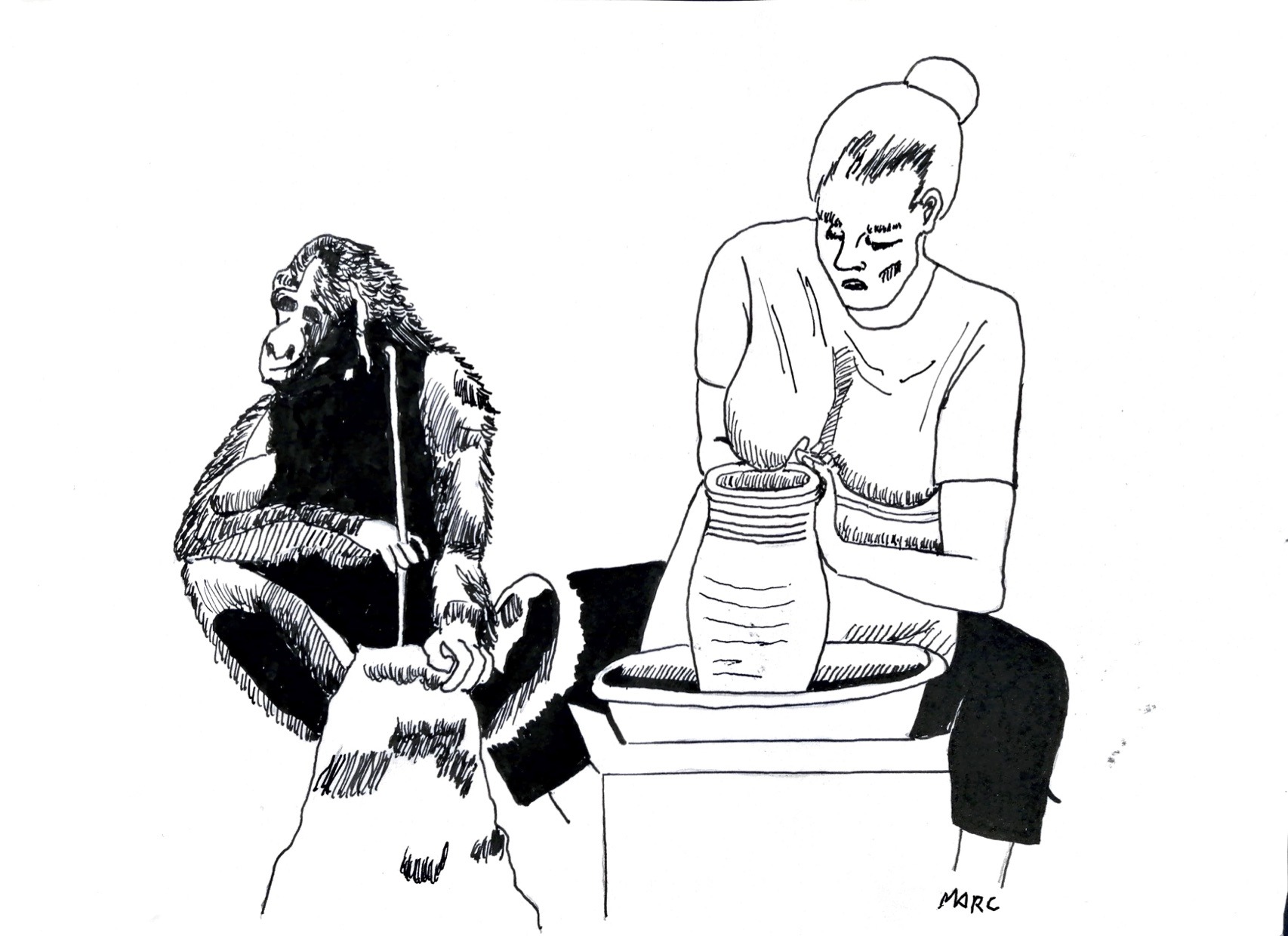 What's next?
Currently, we have released our 4th Gazette and we are very proud of it with the participation of different people. It is not only tenants who participate, but also workers and people outside the Housing First Program who have something to share Every two months we make a Gazette. Every edition costs a lot of energy and imput, that's something you can see immediately. We still have funding for 3 Gazettes. (until may 2021) We hardly need to advertise anymore, people are asking us to participate! It is a big succes! Creating together is really nice, and motivating because you are making someting fysically. It gives energy and positivity! Our dream would one day be for the Gazette to be entirely written by the tenants and why not one day elect an editor from them!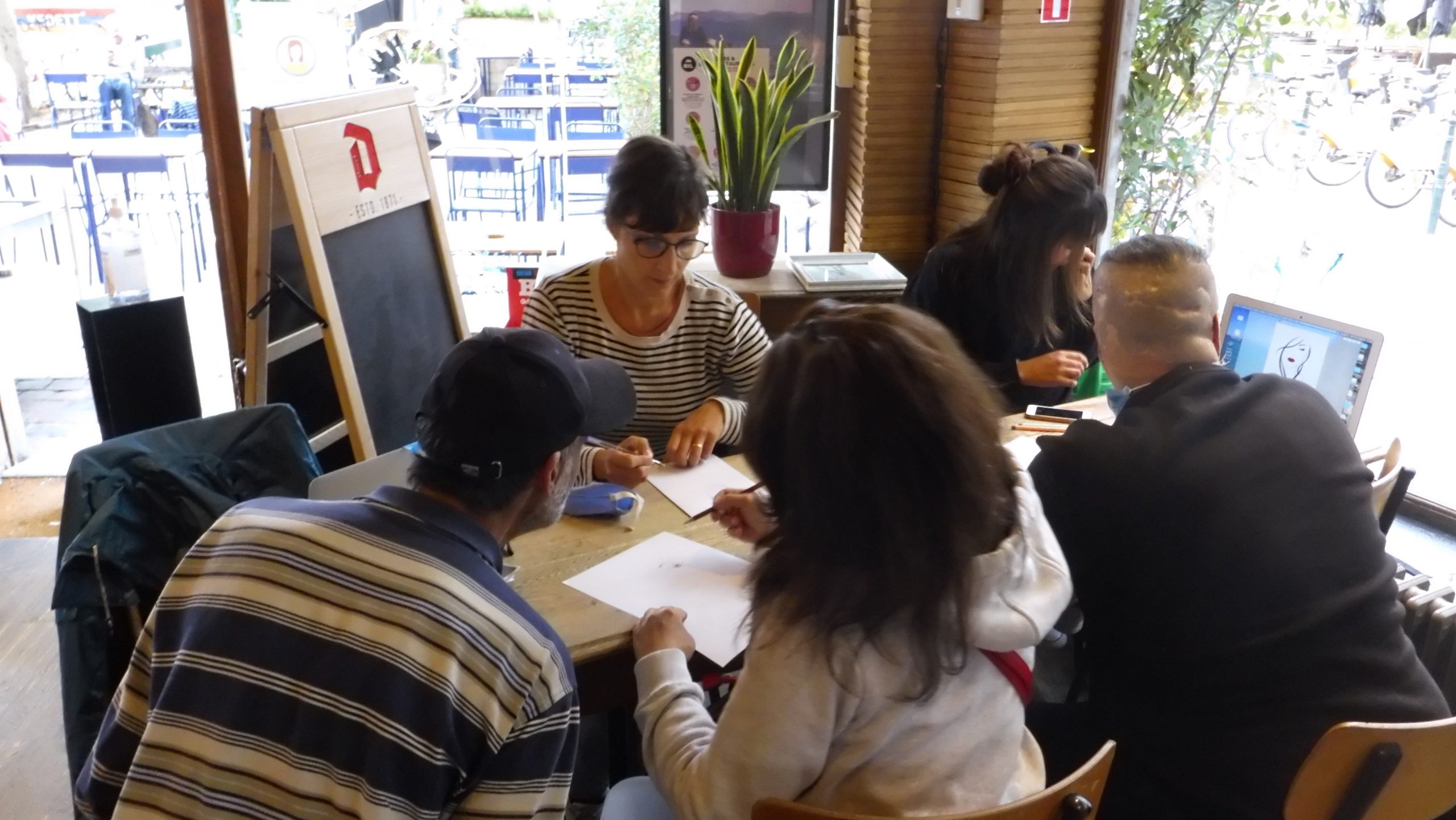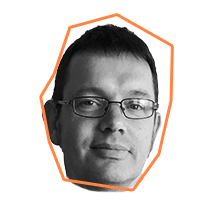 Geert de Bolle
"You have to love the persons you are helping. We don't talk a lot about that, because there's that boundary issue. But without love, there's no difference, no recovery, no change."
Werkt bij Housing First Belgium als Coordinator
Read all my stories