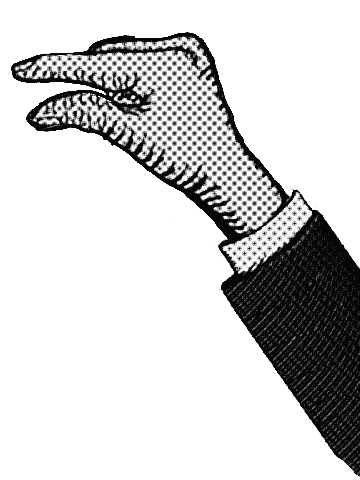 In short:
Approach: Organize an intensive introduction through a creative set-up.
Time investment: 8 hours
Costs: 10-50 euro
Resources: A piece of wood cut to size, felt in colors
Element for success: Use a DNA strand as a starting point for conversation
score:
0
Creativity :

0

Feasibility :

0

Result :

0

Total :

0
During a quarterly meeting, where teams come together for mutual inspiration, a team from outside Discus is present. For the first time, to get acquainted. In a large meeting room, the group gathers for a welcome speech.
Valerie carries a large wooden house-shaped folding board. She had them cut to size. English In het huisje liggen vilten letters in verschillende kleuren. In the house there are felt letters in different colors. She bought the felt and cut it to the right shape at home. The letters describe Discus' DNA:
• P stands for Passion
• B stands for Commitment (Dutch = betrokkenheid)
• G stands for Equivalence (Dutch is Gelijkwaardigheid)
• F stands for Flexibility
• C stands for Creativity
• V stands for Seduction (V = Verleiding)
• F stands for Party (Dutch is Feest)
Talk about DNA
The participants from the different teams present take a letter from the house; each the letter that best suits him or her. Then groups are formed: those with the same letter come together to talk about that one concept. The new guests are in particular in demand. They talk about their work as a social worker, but also about everyday life outside of work. Everything in relation to one of the seven strands of DNA. After fifteen minutes Valerie strikes the big gong in the meeting room with a view over Amsterdam South. The people from the new team switch to the next group. As many unknowns as possible get to know each other.
A good start
After a number of gong beats, the introduction is over. Valerie is satisfied. She received profound conversations between people who hardly know each other: stories about childhood events, fragments of meaningful moments that have shaped current beliefs and competences. They are acquaintances that can be the starting point for meaningful relationships between colleagues.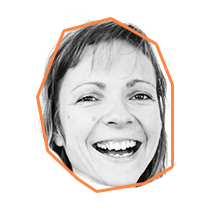 Kim Dijkman
Mooie dingen (mee)maken!
Werkt bij HVO Querido als Persoonlijk begeleider
Read all my stories