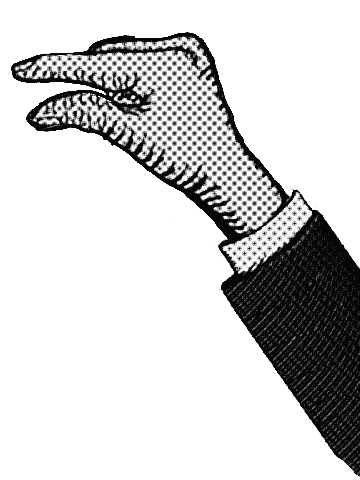 In short:
Approach: Making a game to break tension.
Time investment: 3 hours
Costs: 10-50 euro
Resources: custom pim-pam-pet game with photos of colleagues
Element for success: The personal questions on the cards
score:
0
Creativity :

0

Feasibility :

0

Result :

0

Total :

0
The waiter puts a basket of slices of baguette on the table and disappears again. Valerie listens to the sound of a knife in the glass container of herb butter: tap... tap... tap... The atmosphere is just as tense as the previous meeting, despite attempts by several people to open a conversation that is less superficial. Valerie thinks of the game she has brought with her: a custom made Pim-Pam-Pet game. She feels with her hand along the bag that is against the chair leg. Will she take it out? What if the others think it's a worthless action?
Fuck it!
Fuck it. She takes the game out of the bag and puts it on the table. "Look what I found in the store!" In the lid of the box she has photoshopped pictures of the six members of the management team. "A limited edition!" Before anyone can respond, Valerie opens the box. "Shall we play it? The questions on the cards have been specially adapted for us!"
Spin and answer
Valerie starts putting piles of cards in place and puts the turntable in the middle. A to M are easy questions, such as: What is your favorite food? N to Z are difficult questions, for example: What should they never say behind your back? It is neatly turned and answered. That's going well. The appetizer has been. What can you cry about? is asked of her. "Valerie never cries," one thinks. "When her children are hurt," said another. "If I'm ignored," Valerie answers the question. "I am very bad at that. Then I have to push really hard to get the attention."
Oops the agenda
When the main course is on the table, the processing of the questions takes longer. Sometimes a small discussion arises about an answer or further questions are asked. Slowly the atmosphere softens. When the dessert is finished, there still hasn't been a meeting.
But nobody cares. They decide to set a new date soon.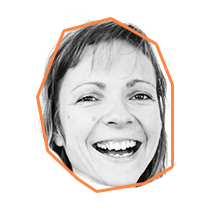 Kim Dijkman
Mooie dingen (mee)maken!
Werkt bij HVO Querido als Persoonlijk begeleider
Read all my stories