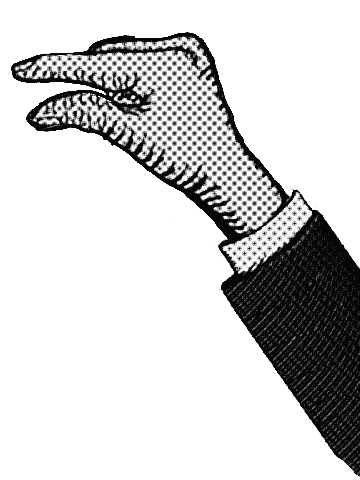 In short:
Approach: Sue was a scared girl with no job, no family, no safe accommodation, no friends 11 years ago. Our goal was to raise her - to find her the kind of support that means lifelong help. The main problem was that all her friends and relatives were in a very bad situation - so she wasn't lonely in the physical middle, but she missed the real supportive relationship.
Time investment: 100 hours a year
Costs: 0,00
Resources: Support in conversations, support through employment, support in difficult situations and mediation with employers. 11 years ago Sue had no social support, work or a home. The goal was to help her build her life.
Element for success: 100%: Sue can keep her housing and her job. The bond with her son is there - improving her relationship with non-roma acquaintances.
score:
0
Creativity :

0

Feasibility :

0

Result :

0

Total :

0
Sue was my client in a family aid center in Józsefváros, a kind of gypsy ghetto in Budapest. I was her helper. Later on we became colleagues at a Social Cooperative. We really spent a lot of time together. I've tried to get involved in many different types of programs, such as job management training.
Sue is a sweet young girl. I've known her since she was 19, when she was a terrified, shattered girl who had just been robbed of her child. She has now become a serious woman. Due to the usual 'ghetto' lifestyle in Roma culture, she gave birth to her child when she was only 19. She was not married to the baby's father. They lived with the young father's parents.
The start of a new kind of support
Things got worse and worse – Sue's son's father found a new partner – an older woman with a child and a house, where Alex – Sue's son's father – could start a new life. He moved in with his son, so Sue left all contact with them. Sue had no choice but to stay with her "mother-in-law," who was no longer her mother-in-law. It was a very vulnerable situation – Sue had no income and no longer had the right to stay with them. She had no choice but to work for them - in the household and collecting waste paper at their company. Because the family had many children and grandchildren, there was always a lot to do. She had no private life and what was worse, she couldn't see her son. What's worse is that the family was in debt and it looked like they had to leave the flat where they lived with Sue and some of their children and grandchildren.
Small steps Big changes
Sue decided to do everything she could to get her son back. For that she had to go to court - she finally got shared care - her son stayed with her every other week. For this she needed a place of her own. She had to move from the mother-in-law - to her brother. Unfortunately, his life was not so successful at all - he gave all his money to a woman who left him. So the circle started again, there was a lot of debt built up on his flat, so they had to leave him. Sue had no place to take her son... That was when she decided to look for a job. Fortunately, with my participation, a social cooperative called KÖSZSZ was founded. I was one of the organizers of the cooperative that focused on hiring underprivileged people. We decided to run a few different small businesses: a cleaning company, a charity shop, and a leather workshop. Fortunately, we got some financing in the first months, so we could pay a normal salary for the employees from the start. Sue seemed very motivated. With her friendly demeanor, she became everyone's favorite. She made new friends and new supporters. She was highly motivated and very successful in any business. She was a hardworking cleaning lady - she had to learn how to behave in different households, and she succeeded. She was very adept at the leather workshop. But her greatest talent was to sell things. At the thrift store, she became a favorite of both the employees and customers. She made new friends every day and as the store became more popular, her income grew day by day.
Life keeps getting better despite the ups and downs!
So Sue stayed in the charity shop - it was her luck because after a while all the other businesses had to close except the shop. Plus, they opened a new store where Sue became the store manager. It meant a better salary and a safer life. Finally she was able to rent an apartment where she could take her son.
Sue's life will never be easy. There are always problems. One day she got a bill with a huge debt – she didn't buy the subway ticket, so she was fined. After a few years, it grew so big that it was more than Sue's wages for five years. But since she has good friends and supporters, she is never alone again. There is always someone to help her. That time they asked for installment payment so she can survive. And because she becomes the core member of the cooperative, her safety is guaranteed. That's how social capital can solve problems - problems of loneliness and problems of existence.