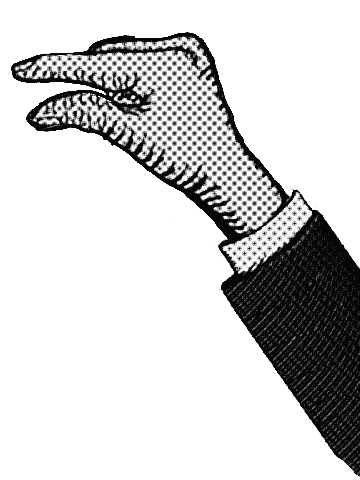 In short:
Approach: Mark a score with a personalized gift
Time investment: 1 hour
Costs: 50-100 euro
Resources: Attention to joint effort
Element for success: Personal attention
score:
0
Creativity :

0

Feasibility :

0

Result :

0

Total :

0
Martin has recently become a manager and has introduced a new absenteeism policy, or rather a no-absenteeism policy. Someone may be sick, weak or nauseous, but they remain responsible for their own work. One Monday morning, not long after, the phone rings. "I went to a barbecue yesterday," he hears Toon say. "Apparently the meat was not fully cooked because I have diarrhea. Do you mind if I stay in my bed until noon? Then I open my laptop and do the most necessary things. I will catch up with the rest of the work during the week." Martin is pleasantly surprised: "Yes Toon, that seems completely fine to me." Martin does not report him sick to HVO-Querido, the risk bearer of absenteeism within Martin's team.
The 0,0% Score
In the period after that, a turnaround takes place. People no longer call in sick, just like Toon, but make every effort to ensure that their work continues as smoothly as possible in the event of illness. In return, Martin occasionally turns a blind eye. If a colleague with young children needs a few hours for her baby, she can stay at home. She also arranges with colleagues that the work continues. The new policy is successful. Additional auxiliaries are no longer needed to take over the work of sick colleagues. As the date on which the sickness figures will be announced approaches, not a single customer has experienced any significant problems with the new absenteeism policy. One afternoon, after lunch, Martin sits down behind a desk at the office on Johan Huizingalaan. He opens his email. The employee satisfaction results file appears in the inbox. Those are very, very good. One of the indicators is absenteeism. The score in his department is 0.0%.
Euphoria
With an increased heart rate, Martin proudly walks through the building, looking for people from his team. He can't wait to share the news with them. He peeks through conference room windows. Discussions everywhere. After another round, he finally steps into a room where some of 'his people' are conferring. "Can I interrupt for a moment?" he beams. "The numbers are out!"
Printed M&Ms
A few days later, the initial euphoria subsided. But Martin still wants to thank his teams. He orders M&Ms with the HVO-Querido logo online and writes a card for each employee. He puts the M&Ms and the card in the mailboxes of the
employees of his teams.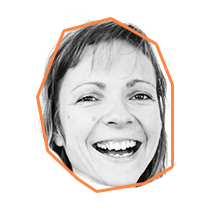 Kim Dijkman
Mooie dingen (mee)maken!
Werkt bij HVO Querido als Persoonlijk begeleider
Read all my stories