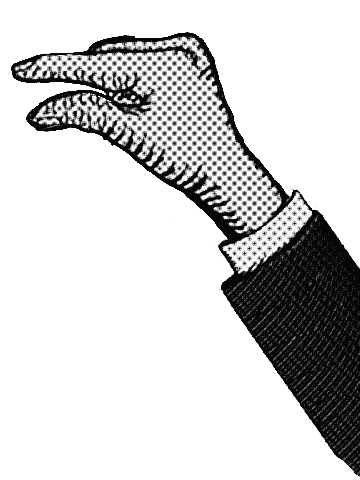 In short:
Approach: Create a magazine to promote the FUZZY method
Time investment: 16 hours a person
Costs: for free
Resources: Festive attributes for the presentation
Element for success: Being able to read back FUZZY actions from a colleague
score:
0
Creativity :

0

Feasibility :

0

Result :

0

Total :

0
Social workers face creative challenges with customers. It's just new to Discus and not everyone knows what to do with it. However, Jelijn is very enthusiastic and signs up for a project. She will motivate colleagues to take FUZZY actions, although she does not yet consider herself a FUZZY expert.
FUZZY
Jelijn and a colleague, Marije, work FUZZY, completely.
• Feestelijk = Party
• Uitdagend = Challenging
• Zuiver = Clear
• Zinnig = Useful
• Yes!
They are looking for examples from their own guidance that are already a bit FUZZY: Take a breakfast to the first meeting with a client, clean the house of a client with the whole team, and so on. Small-scale, but effective actions. They send the examples to colleagues with the request to send such an example of themselves. Then Jelijn and Marije collect some nice pictures, take a quiz and come up with some know-how. Together they transform everything into a beautiful book: the FUZZY magazine. It is a booklet brimming with examples in the right direction.
Confetti and M&Ms
During a meeting with two Discus teams, Jelijn is waiting in the audience until it is her turn. The magazine will be presented shortly. She is looking forward to it, but she is also a bit nervous. What does everyone think about it? Her manager meanwhile stands for the group. She hears him explaining Discus' medium-term goals. When he's done, it's time for a completely different story. Jelijn takes a deep breath, then she jumps up, together with Marije: "Attention, the FUZZY magazine is out!" One of them throws confetti through the audience, the other distributes M&M's and magazines.
Present
Then they take the quiz together, one of the highlights in the magazine: How FUZZY are you? Meanwhile, people browse for their own story or show photos to each other. Afterwards, Jelijn received many positive reactions. That's a huge
relief. It goes as a present to discussions with other authorities to show what Discus does.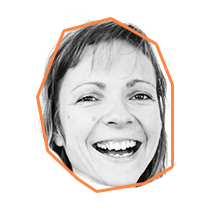 Kim Dijkman
Mooie dingen (mee)maken!
Werkt bij HVO Querido als Persoonlijk begeleider
Read all my stories